I am beyond thrilled to announce that in January 2021 I will be joining the Department of Microbiology and Plant Biology at the University of Oklahoma as an Assistant Professor! I am looking for graduate students and postdocs to join my lab in Winter 2021. Please email me if you are interested and reach out for more details.
10/10/2022
Congrats to Salma Waheed and Pierce Harvell on awarding the Undergraduate Research Opportunities Program scholarship.
06/01/2022
Congrats to Pierce Harvell on awarding the Provost's Undergraduate Research and Creative Activity Fellowship. Pierce will continue his research on isolation and characterization of nitrite-oxidizing bacteria from groundwater systems.
05/01/2022
Wei Qin received the Dodge Family College of Arts and Sciences (DFCAS) Collaborative Research faculty Fellowships with our collaborators Indrajeet Sharma and Kenneth Nicholas from the Department of Chemistry and Biochemistry to develop efficient biological and chemical methods to mitigate potent greenhouse gases.
02/22/2022
Lei Hou will join Qin lab as a visiting postdoc research associate from February 2022. Welcome, Lei!
01/06/2022
Check our new perspective paper published in Science.
06/03/2021
Michael Wells will join Qin lab as a postdoc research associate from July 2021. Welcome, Michael!
05/04/2021
Hanyan Li will join Qin lab as a postdoc research associate from August 2021. Welcome, Hanyan!
03/16/2021
Xiangpeng Li will join Qin lab as a lab technician from April 2021. Welcome, Xiangpeng!
02/01/2021
Long Ngo, Bella Quan, and Zachary Perry join Qin Lab as undergraduate researchers. Welcome, Long, Bella, and Zach!
12/24/2020
Just moved in the brand new lab space! Hope my nitrifier cultures will like this new home.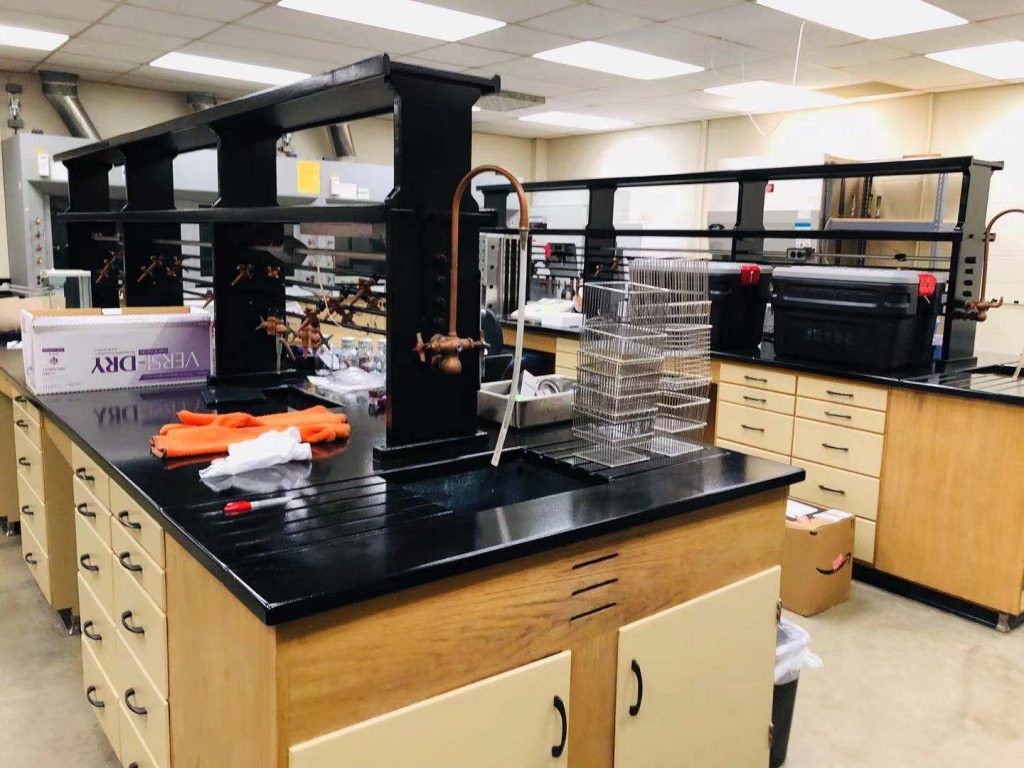 11/11/2020
The SEM picture of Nitrosopumilus maritimus is featured as the cover of the most recent volume of Environmental Microbiology.